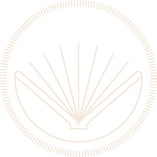 OUR STORY
In 2013, collective founder Tomer Grassiany was laid out with an immobilizing injury. As a clean eater and active athlete, he searched for a naturally-derived medicinal aid to address his pain and inability to participate fully in daily life. After months of sampling marijuana-based solutions, including inhalation, and a wide variety of sugary, highly-processed edibles, Tomer took the chocolate block into his own hand, and crafted a new standard of cannabis edibles, the standard that The Art of Edibles exclusively offers to our members.
PHILOSOPHY

Like countless artists and art forms before it, cannabis has roused, provoked and inspired culture for generations.

Alongside ever-changing political views and social taboos, cannabis has endured as an earth-grown tool for daily life. Its versatile nature enables holistic healing, wellness and creativity. It relieves, engages and inspires our bodies and minds.

The intention of all our processes and products is to bring the full potential of this plant to fruition.

PROCESS

Our products are produced with consideration for the varied dosage needs of cannabis consumers.

We offer products ranging from 2½mg - 45mg of THC per serving, as well as 10 mg Hemp CBD. All THC-infusions use THC extracted with a signature hand-press technique, as opposed to more common, chemical-based extraction methods. Our Hemp CBD is CO2 extracted (Supercritical)

We also offer THC-free chocolates - clean, delicious treats to accompany an edible experience without intensifying the high.

INGREDIENTS

The Art of Edibles exclusively distributes products with minimally processed ingredients that are raw and/or organic whenever possible.

Our products use sustainable sun-grown flower, and are free of gluten, dairy and lecithin; they contain no preservatives and no processed sugars.

Selectively combining clean, premium ingredients with lab-tested, hand-pressed THC infusions offers our members delectable guilt-free flavor alongside a smooth, calibrated edible experience.