VERSATILE NATURE
The Art Of Edibles celebrates the dynamic nature of cannabis as a healing and inspiring ingredient in daily life, while honoring the true source of all its potential: untouched earth.
We believe the pure power of this plant should only be fused with the most minimal and premium ingredients, and we are committed to delivering clean, consciously crafted edibles that are medicated in a careful, calculated manner.
Read More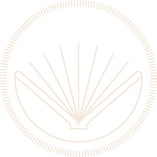 OUR STORY
In 2013, The Art Of Edibles' founder Tomer Grassiany was laid out with an immobilizing injury. As a clean eater and active athlete, he searched for a naturally-derived medicinal aid to address his pain and inability to participate fully in daily life. After months of sampling marijuana-based solutions, including inhalation, and a wide variety of sugary, highly-processed edibles, Tomer took the chocolate block into his own hand, and crafted a new standard of cannabis edibles, the standard that The Art of Edibles exclusively offers.
PHILOSOPHY

Like countless artists and art forms before it, cannabis has roused, provoked and inspired culture for generations.

Alongside ever-changing political views and social taboos, cannabis has endured as an earth-grown tool for daily life. Its versatile nature enables holistic healing, wellness and creativity. It relieves, engages and inspires our bodies and minds.

The intention of all our processes and products is to bring the full potential of this plant to fruition.

PROCESS

Our products are produced with consideration for the varied dosage needs of cannabis consumers.

We offer products ranging from 1mg - 10mg of THC per serving, as well as CBD options. All THC-infusions use the highest quality lab tested distilate.

INGREDIENTS

The Art of Edibles exclusively distributes products with minimally processed ingredients that are raw and/or organic whenever possible.

Our products use sustainable sun-grown flower, and are free of gluten, dairy and lecithin; they contain no preservatives and no processed sugars.

Selectively combining clean, premium ingredients with lab-tested, hand-pressed THC infusions offers our members delectable guilt-free flavor alongside a smooth, calibrated edible experience.
PALATE OUR PALETTE
We offer exclusive access to consciously crafted edibles that are made from the most minimal, premium ingredients, and medicated in a careful, calculated manner. Our selective products offer cannabis consumers edible experiences of the highest standard - delectable, while also having medicinal THC, or non-intoxicating CBD that are meticulously measured and reasonably dosed for all individual needs and preferences.
Browese Our Brands
STAY TUNED
Please bear with us as we are about to start operating our brand new licensed manufacturing facility in DTLA.
In the coming month we will restart operation and bring you only the highest quality edibles, made with health conscious ingredients.

Please note: We no longer produce To Whom It May Chocolates, for more information visit their website

MEMBERSHIP
Minimal, artisanal, hand-crafted edible experiences. Meticulously calculated, reasonably dosed delights.
Our distinct delectables are always delivered discreetly to our members' door, and our membership grants access to private events, limited edition flavors, and more
Join Our Collective THE FINE PRINT
The Art of Edibles Cannabis Collective is an LA-based 501(c)(3) registered with The California Department of Public Health's Medical Marijuana Program (MMP) in compliance with H&S code 11362.5 and SB420.
REQUIREMENTS

All customers are required, by law, to be members of our collective. Members must be State of California Medical Marijuana ID Card (MMIC) holders, and are required to provide honest evidence of the following:

1) Copy of valid Driver License or ID

2) Copy of current Doctor's Recommendation (Get a Rec)

3) Completed Online Membership Application

BENEFITS

As a member of The Art of Edibles you gain access to the premium cannabis brands produced and distributed solely by our collective.

All orders are delivered discreetly at the time and location of your choosing. You will also receive invitations to exclusive events, and announcements about new and limited edition product offerings.

PAPERWORK

Our online membership application makes joining our collective possible in just three steps. Copies of your CA Driver License and Doctor's Recommendation can be uploaded directly as image files (jpeg, png, PDF), or you can take a photo and send it via email. The standard membership application for California dispensaries, co-ops, and collectives can also be completed online.
Become a member
QUESTIONS?
We have every intention of being clear, informed and reasonable with the information we provide about cannabis consumption, and our edible products. The following information is gathered from solid sources, as well as the seasoned experiences of our team.
Our perspective is not legal or medical advice, and statements have not been evaluated by the Food and Drug Administration. Seek health care if adverse effects or accidental ingestion occurs, and please keep products out of reach of children.
Join Our Collective © 2019 THE ART OF EDIBLES